We would like to take this opportunity to welcome you to Kindness Pet Hospital! Please browse and explore our website to learn more about our practice philosophy and approach to caring for your furry family member.
At Kindness, we want you to feel comfortable and informed about the options you have, and the choices you make for your companion's healthcare. We offer the highest standard of care in a friendly, easy-going environment.
You will find exceptional client service and a modern approach to medicine, surgery and dentistry. Whether it be annual vaccinations or treatment due to illness, we will work with you to implement a plan that meets your needs, as well as the needs of your pet.
Learn more about Kindness on our BLOG page or visit:
http://sowal.com/story/kindness-pet-hospital-offers-gold-standard-of-care
We are happy to serve our clients and their pets from our two locations along Scenic Highway 30A.
Our West 30A location serves patients from: Sandestin, Destin, Miramar Beach, Dune Allen, Blue Mountain Beach, Seaside, Grayton Beach, Freeport and surrounding areas.
Our East 30A location serves patients from: Seaside, Seagrove Beach, Watercolor, Seacrest, Rosemary Beach, Inlet Beach, Panama City Beach and surrounding areas.
Whether you visit us from nearby or a little farther away, we are here to help you in any way that we can. We are easy to find and have ample parking for your convenience.
Hours of Operation
Monday – Friday 8:30am to 5:00pm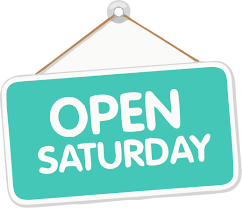 Saturday hours will resume soon!
Appointments
An appointment is recommended for your next visit.
Emergencies are accepted anytime our clinic is open.
Call: 850.267.3955
Emergency, Urgent Care & Drop off
Dr. Connor and Dr. Carr are available daily, to handle your companion's healthcare needs. If your pet needs emergency treatment, please visit immediately. Call first if possible, to alert us of your arrival so that a staff member may advise you accordingly.
We are also available for urgent care, when a condition is not life-threatening, but you feel that your pet needs to be seen immediately. We will work to accommodate you between scheduled appointments.
You may also opt to drop off your pet for care. The Doctor will examine your companion and call to discuss a treatment plan with you.
Types of Pets Seen
At Kindness Pet Hospital, we care for many types of pets:
Dogs
Cats
Guinea Pigs
Rats
Hamsters
Chickens…. yes, backyard chickens!