Our Team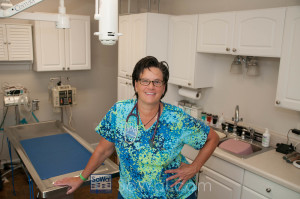 Dr. Mary Connor
Dr. Mary Connor was born and raised in New Orleans, Louisiana. She graduated from the Louisiana State University, School of Veterinary Medicine in 2007.
Prior to purchasing Kindness in July 2014, Dr. Connor worked as an associate at a highly acclaimed, progressive veterinary practice in Northampton, Massachusetts. "I grew up spending my summers in Florida, now I get to live in this beautiful place! It feels great to be in the south again!!"
Dr. Connor's professional interests include: dentistry, internal medicine, soft tissue surgery, preventive care, geriatric patient care, pain management, palliative care and client education among others.
Dr. Connor is a Member of The American Veterinary Medical Association, The Florida Veterinary Medical Association, The American Association of Feline Practitioners, The American Heartworm Society and The Humane Society Veterinary Medical Association.
To learn more about the organizations above, please visit the Client Education page.
Learn more about our practice philosophy on the Welcome and Services pages.
April Anson, Marna Bye, Fran Riehle, Alexa Shaffer, Carrie Saltzman, Stephanie Koesters
You absolutely will not find a more compassionate or friendly group of professionals! Our team works tirelessly to make sure that our clients and their pets have everything that they need.
April earned her Bachelor's degree in Biology from the University of Western Georgia in 2008. She landed her first job in the veterinary profession at 16 years old, working as a kennel technician at a veterinary hospital in her hometown of Newnan, Georgia. "From that first week on, I knew that I wanted a career working with animals." Before moving to Florida, April worked at a busy companion animal referral practice for 8 years. April has been at Kindness since 2013, and is currently pursuing course work towards certification as a Registered Veterinary Technician.
April's hobbies include going to the beach and spending time with her family, a yellow Labrador retriever Chevy Louise, akitten Ore and her husband Patrick.
Marna earned her Bachelor of Science degree in Hotel Restaurant Management from the University of Wisconsin, Stout in 1990. She worked for over 14 years at Mystic Lake Casino Hotel in Prior Lake, Minnesota. A native of Minnesota, Marna grew up on a horse farm, and showed quarter horses for over 15 years. She and her husband relocated to sunny 30A in January 2015, after growing tired of Minnesota's brutal winters. Marna joined the Kindness team in April, 2015.
Marna's hobbies include biking, gardening, traveling and taking beach walks with her rescue dog Pepe le Pew.
Fran has worked with animals for over twenty years! Before joining the Kindness team in June of 2016, Fran worked as a veterinary nurse assistant at a local animal rescue/shelter. Fran's experience with animals also includes a love of large animals. She has worked caring for dressage horses and cattle. A native of Pennsylvania, Fran decided that Florida was the place for her after a visit to the Emerald Coast in 1992.
Fran's hobbies include competing in horsemanship/positive reinforcement training events with her best friends Prince, Buckshot and "V", and spending time with her husband Jim on their small farm. There, they tend to the chickens, turkeys, cows, horses as well as their smaller animal companions, two dogs Bindi and Caicos and a rescue cat named Wally.
More Team bios coming soon!